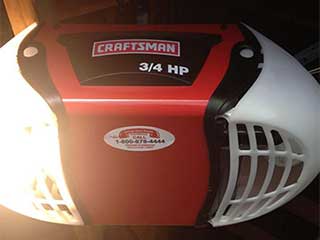 If you think about it, your garage door is the largest moving part of your entire home. It's the heaviest one too. Plus, it gets used a lot; how often did you open and close it just last week? Probably more than a handful of times. That's why garage door openers need to be replaced every now and then – they get worn out. There are other reasons to get them replaced. Here are the main ones:
They're Noisy
In time, your opener may become noisy. Really noisy. Wake the neighbors noisy. Not only can it be embarrassing for you, it can be irritating for everyone in your street, which is why it's best to get the problem fixed as soon as possible.
Security Issues
Older openers weren't built with security in mind, and not only do they not keep intruders out, they can actually make it easier for them to get in. That's because their code system isn't as complex as it is in modern models, which makes them easier for thieves to override. New models work differently, and each time they are used the code changes, making it virtually impossible for burglars to work it out, even with high tech equipment.
Just a Key
Older opener models used to have a manual backup system in case of power failure, just like newer ones do. However, in the older style, that involved using a key to open the door. It worked fine and wasn't really a problem until you wanted to let someone in when you weren't there. If they had no remote control and they had no key, they were stuck. Today, however, instead of a key there's usually a keypad, and you simply need to input a code in order to operate it. So you can give this code to your friends and family members, and effectively grant them access, even when you're physically miles away.
Replace When Necessary
If your garage door opener is old, not working, or poses a potential security risk, then contact our Garage Door Repair Burbank team today. We have a wide selection of new models for you to choose from.
In addition, count on us for:
Liftmaster Garage Door Maintenance
Genie Garage Door Openers
Oil Tempered Torsion Springs
Bent Garage Door Track Repair