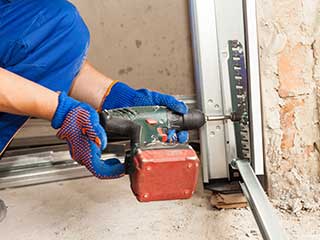 Few people really think about their garage door until something goes wrong with it. Perhaps the spring has snapped, and your door is now tilting unevenly open, or maybe one of your opener sensors got misaligned by a minor bump from your car. Whatever the issue, addressing it quickly with professional help is always your best option. You shouldn't ignore a non-working garage door or try to fix it by yourself.
Our Team is the Best
Whether you need a damaged part of your door fixed, an annual test to ensure its safety and functionality, or a little maintenance work to optimize the system's performance, you can count on our team at Garage Door Repair Burbank. Our expert technicians have the necessary experience and the professional tools to ensure any work we do is of the highest possible quality.
Professional Opener Service
We offer a comprehensive repair service to automatic openers of every type, from chain-drive to belt-drive. We can fix or replace any worn-out gear or burnt electrical wire. We also realign safety sensors in order to make sure the system can detect an obstacle in its path and won't close down on it and potentially cause injury or property damage.
We Can Fix Rollers, Springs and Cables
There are many moving parts that help your garage door open and close smoothly. Rusted rollers, worn-out springs or snapped cables can prevent you from safely using your system. You shouldn't have to get out of your vehicle to manually open or close your door, not after you had an automated opener installed for the purpose of making your daily routine more efficient. We can repair or replace these components as needed.
Call Us At Garage Door Repair Burbank Today!
Professional assistance is something you should always opt for when facing a problem with your garage door. These systems can be dangerous to handle without the proper training, and our highly skilled technicians have a great wealth of experience in dealing with components of every make and model.
We also offer the following:
Torsion Spring Repair & Replacement
Garage Door Opener Track Maintenance
Overhead Door Installation
Garage Door Cable Replacement