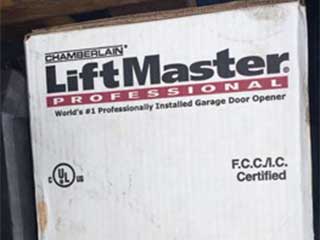 Picking the right garage door opener isn't an easy task nowadays as there are so many options on the market. Each brand strives to provide high-quality products and services to entice its customers. If this is the first time you are buying one or you don't have much knowledge regarding this subject, read on to find out more about four reputable companies that specialize in openers.
Have you Heard About Genie?

If you hate loud noises and want your door to open quietly and smoothly, go for a Genie product. Genie is a reputable company which offers affordable solutions to its clients. Some of the openers sold by Genie incorporate internet connectivity and feature a powerful motor which can easily lift residential doors.

About Liftmaster Openers

Liftmaster is known for its high security standard as it offers its customers programmable remotes to ensure that no one can create a duplicate and obtain unauthorized access to your garage. On top of that, they also give you the opportunity to mount the opener on the wall, not necessarily on the ceiling. This solution is more suitable for smaller garages where every inch of space counts.

What About Chamberlain?

Chamberlain is one of the most popular brands when it comes to garage openers and it produces a wide range of products you can choose from. Its products are usually backed up by a lifetime warranty and some of them can even be controlled using your mobile device as they feature built-in internet connectivity. In the case of a power outage, you can still open and close the door as Chamberlain products usually feature backup batteries too.

Craftsman Openers

Craftsman is another great manufacturer of door openers. Its products are mostly known for coming with reliable and powerful motors (usually 1/2 or 3/4 horsepower) and although they usually use a chain drive, the openers are designed primarily with quietness and smoothness in mind. Certain products from Craftsman are capable of lifting up to 250 pounds and are specially designed for wooden or ornate doors.